YunExpress Europe was founded in 2020 as the European headquarters branch of YunExpress, the leading global cross-border e-commerce logistics provider, focusing on European markets. Since then, the company has provided logistics services to over 30 European countries, and established subsidiaries in 21 of them. This kind of growth would not have been possible without the efforts and commitment of our great local teams. In this series of stories, we share insights into our business operations, and how we have grown along with them.
The UK is the third-largest e-commerce market in the world, following China and the US. It also enjoys the highest e-commerce penetration rate in Europe: 93% of the country's internet users were estimated to have shopped online in 2021 (OECD/EUIPO, 2021). The UK's mature logistics infrastructure supports continued e-commerce development. Nevertheless, its e-commerce logistics sector faces its fair share of challenges – in particular, the far-reaching effects of Brexit.
Post-Brexit, all e-commerce sellers are allocated an Import One-Stop Shop (IOSS) number, and are expected to submit customs export declarations, T1 transit documentation, and customs import clearance documentation. This causes significant delays and extra costs when shipping between the UK and the EU. As a result, 2021 has seen a 27.7% increase in transit time for parcels coming into the UK from EU member states (Parcel Monitor, 2021). Another challenging consequence of Brexit is the suspension of delivery services from major logistics players; many parcels have been returned due to missing paperwork. Between January and July 2021, imports from the EU fell by nearly a quarter (24.8%), while exports to the EU fell by 13.1% (Channel 4 News).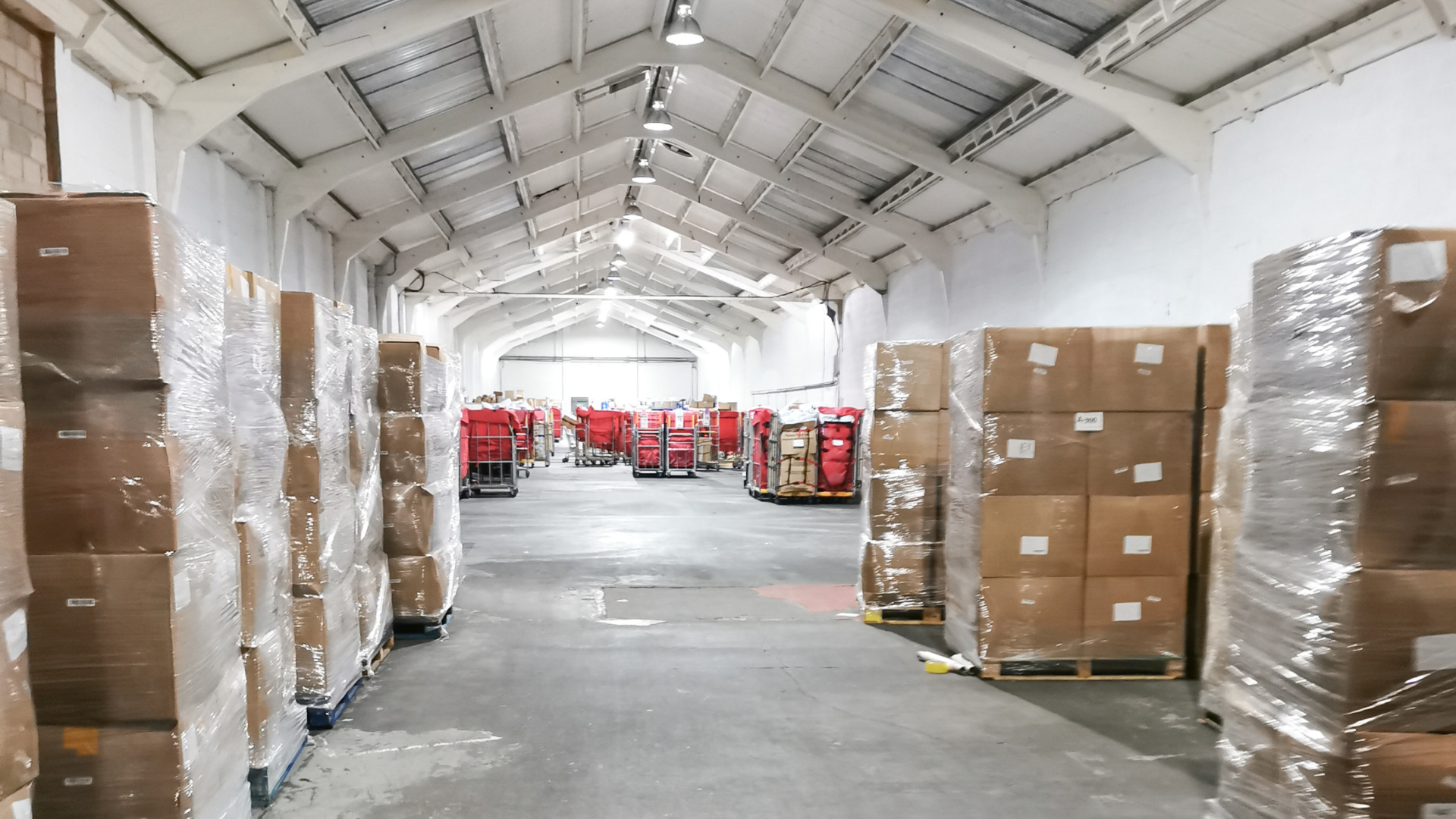 Given these challenges, and as a professional cross-border e-commerce logistics provider, YunExpress needed to deepen its understanding of the UK's mature but evolving logistics environment, and significantly adapt its procedures in order to allocate resources nimbly and strategically.
"We conducted in-field research and interviews to gain more insight into customs declarations issues, the different 'injection gateways' in Europe, and even the impact of different vehicles on transit time," says Lili Wu, General Manager of YunExpress UK. "On analyzing this data, we found that we needed to tailor our solutions more to different client segments and needs."
YunExpress has consistently met challenges like this head-on, while remaining open to new opportunities. In this spirit, it launched YunExpress UK on October 29, 2020. In March and April 2021, the company established new warehouses in London and Birmingham, along with teams with extensive local knowledge. In August, its China-to-global (C2G) business line began operating, followed by a global-to-global (G2G) business line in December. In addition to its logistics solutions, YunExpress UK also offers warehousing and fulfillment solutions to facilitate greater internal circulation within European markets.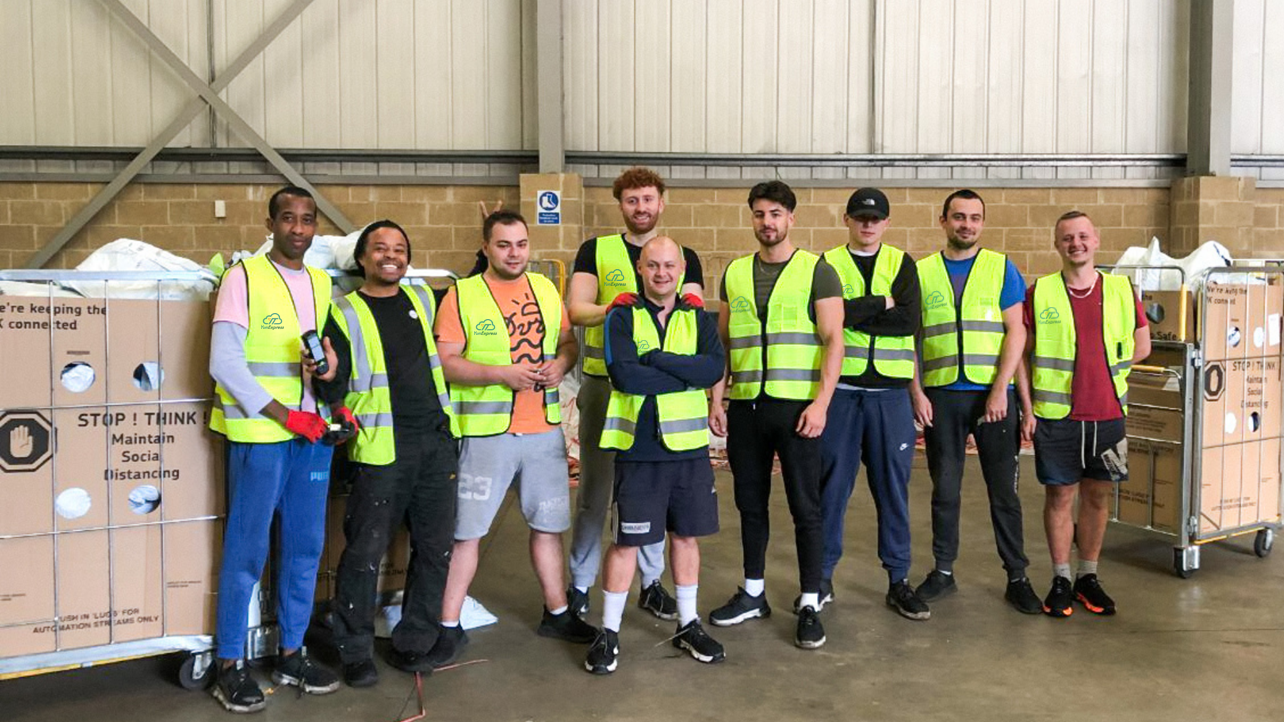 When establishing its UK operations, YunExpress set two main goals. The first was to minimize Brexit's impact by reducing shipping costs and customs liabilities. Secondly, YunExpress UK was set up with the bold vision of developing long-term punctuality and efficiency strategies through comprehensive local operations and partnerships.
"We want to share our valuable resources and experience with local communities," says Ms. Wu. "Handling millions of cross-border parcels from China and the US every month, we know that local carriers and consolidators in the UK suffer too often from serious issues with customs clearance and line hauls. We're committed to changing this situation." 
One way to achieve quick, smooth customs clearance is ensuring accurate customs product descriptions, Harmonized System (HS) code matching, and other crucial data maintenance. "We have both in-house and stand-by resources to help our clients through every step of customs clearance," explains Ms. Wu. "More importantly, thanks to our decades of experience, we have strong relationships with customs ports across Europe, so our clients can even choose multi-port customs clearance solutions within a single country."
Beyond customs clearance, YunExpress UK also works closely with local last-mile partners – including Hermes, UPS, and Royal Mail – to solve line-haul hassles. "Local delivery partners can secure world-class last-mile services," adds Ms. Wu. "Thanks to our extensive resources and our powerful database of reliable, local last-mile carriers, we can reduce the risk of issues in advance and plan the most cost-efficient end-to-end delivery solutions for our clients." 
Digital transformation is another hot topic for any logistics player, and YunExpress UK is no different. Since October 2021, YunExpress UK has collaborated with Elogistic (under the UK branch name Super Smart Service)* to integrate its fulfilment and logistics business into a 163,000-square-foot 'smart warehouse' (roughly 15,143 square meters). The warehouse is equipped with 128 Autonomous Mobile Robots, and advanced technologies, such as smart algorithms and machine vision, are used to match orders and commodities intelligently. This matching process has tripled YunExpress UK's operational efficiency, enabled an outbound accuracy rate of 99.98%, and reduced labour requirements by 30 people.
"By mobilizing our front-line team across the Elogistic warehouses, we'll enable goods to be collected seamlessly and directly incorporated into the YunExpress logistics network," explains Ms. Wu. "Ultimately, our collaboration with Elogistic will provide customers with the most efficient, reliable integrated service, helping to futureproof our business and open exciting new opportunities."
"We strive to level up our digitalization and sustainable development capacity by investing in scalable automation programs – such as order picking with autonomous vehicles," Ms. Wu continues. "We're also exploring innovations such as package-sorting solutions with real-time tracking and scanning, and in some areas, using drones for speedy delivery."
In the coming months, YunExpress UK will be continually developing its integrated logistics network by setting up transfer hubs at key airports, empowering local logistics partners with cross-border solutions, and improving digitalization across all parts of its service. With a firm focus on its future goals, YunExpress UK is only at the beginning of a brilliant journey.
Interested in getting your parcels from the UK to all over the world efficiently and reliably? Looking to partner with an experienced end-to-end e-commerce logistics expert? Please don't hesitate to contact Lili Wu at lili.wu@yunexpress.com.
++++++++++++
*Elogistic was founded by Zongteng Group, and mainly focuses on warehouse services and cargo transportation. It currently has over 4,000 active customers, occupying more than 10 million square feet (1 million square meters) of warehouse space in total. Its over 30 fulfilment centres are located in the US, UK, France, Germany, Italy, Spain, Czech Republic, Australia and China.