Located at the heart of Europe, Switzerland is known for its long-standing prowess in cross-border trade. The country regularly tops the rankings for globalization, thanks to its robust, outward-facing economy and favourable tax regime, among many other advantages.
Now, the same qualities that saw Switzerland become an international trading powerhouse are making it an attractive market for cross-border e-commerce. At YunExpress Europe, we're here to help our clients take full advantage of this exciting opportunity.

A vibrant market bursting with potential
Switzerland has much to offer from an e-commerce perspective, but three key benefits, in particular, make it stand out from other markets:
1. High local purchasing power
With a nominal GDP per capita of about USD 90,000 (World Bank), Switzerland is among the richest countries in the world. High salaries, supported by a strong local currency and a favourable income tax regime, give Swiss consumers formidable purchasing power: according to GfK's latest purchasing power study, the average Swiss citizen had EUR 40,739 available for spending and saving in 2021 – nearly three times the European average.
2. Favourable VAT regime
Because Switzerland lies outside the European Union (EU), it's free to dictate its own tax regulations and customs policies. The standard VAT rate of 7.7% is significantly lower than the EU average (21%), and there's even a 2.5% rate for special goods. Many lower-priced goods are exempt from VAT altogether, which is especially beneficial for online merchants regularly exporting smaller consignments.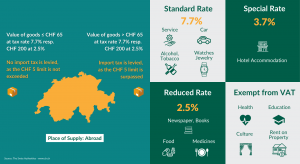 3. Unrivalled e-commerce readiness, and demand 
Switzerland boasts the world-class infrastructure – physical, digital, banking – required to be an e-commerce leader. 97% of Swiss use the internet, and 98% of over-15s have a bank account. According to the Universal Postal Union, the country also benefits from the world's best postal infrastructure. Moreover, there is a clear demand for e-commerce solutions: 90% of Swiss internet users have shopped online, and 86% of online shoppers regularly purchase from abroad.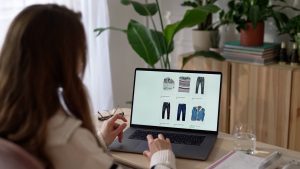 Don't let logistics be your bottleneck
Despite possessing all the features of a modern, open economy, Switzerland still presents obstacles for e-commerce players. This is where working with an experienced and knowledgeable partner pays off. 
Whereas EU countries have adopted the IOSS scheme, Switzerland applies its own customs clearance processes, making the customs border a potential stumbling block for foreign exporters. YunExpress Switzerland works closely with Swiss customs bureaus and has advantageous customs clearance resources. Our local experts are also fully versed in Swiss taxation and customs policies and can help clients find swift solutions to Delivered Duty Paid (DDP) and Delivered at Place (DAP) challenges. 
Another consideration for vendors is the long-distance nature of e-commerce imports into Switzerland, with more than 70% of Swiss online purchases originating from Germany, China, and the US. These long-distance transactions can lead to higher costs and inefficiencies for foreign e-sellers. Fortunately, YunExpress's end-to-end service range specifically covers these key import routes, so we can provide a competitive rate and a reliable, high-quality service.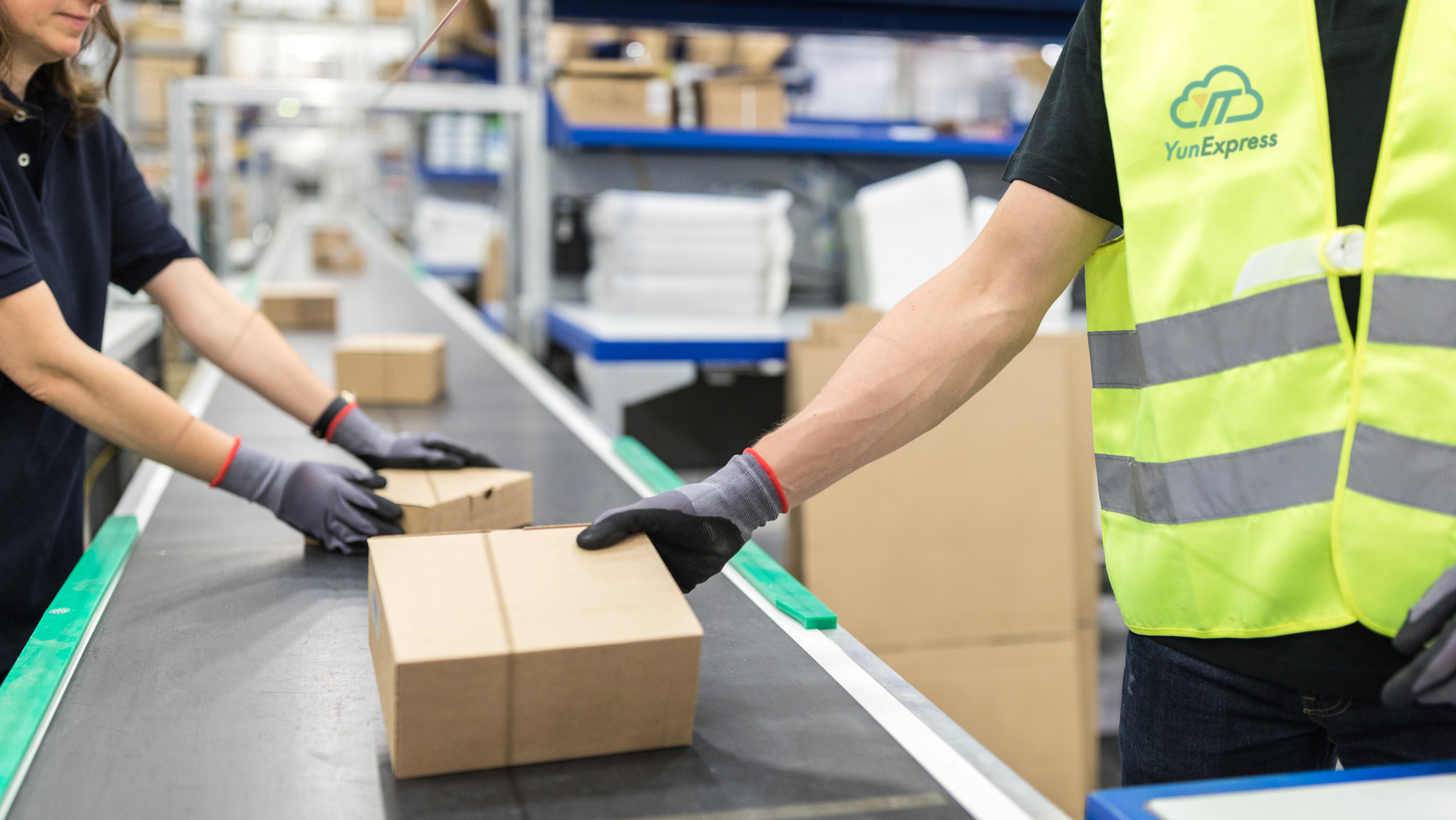 Tailor-made services, delivered by YunExpress local team
Adding to our well-established global network, in 2021 we set up a dedicated Swiss entity. YunExpress Switzerland consists of an expert on-the-ground team and extensive local fulfilment and warehouse capabilities, and is supported by solid partnerships with the most reputable Swiss last-mile carriers.
This sturdy foundation means we can offer clients a wide range of customizable services to support the growth of their Swiss venture. Besides customs clearance, transportation, warehousing and end delivery, we can also provide e-commerce vendors with specialized support ranging from reverse logistics (e.g. undeliverable returns and customer returns with quality control) to value-added fulfilment solutions (e.g. repair services, inventory storage, and handling). 
Let YunExpress Europe be Your Expert Swiss Guide. At YunExpress Europe, a professional cross-border e-commerce logistics service provider, we provide comprehensive tools and solutions you need to unlock Switzerland's growing cross-border e-commerce marketplace.
Get in touch today to explore how we can support your business.