Many customers already rely on YunExpress for cross-border commerce operations in the Nordic countries. From warehouses and offices in Denmark, Finland, Norway and Sweden, we serve our customers and provide seamless logistics flows into, within, and out of the Nordics.
Each of the Nordic countries has its specific characteristics and challenges, but the high-quality service of YunExpress is the same in all of them.
For e-commerce companies wishing to expand their business to the Nordics or those in the Nordics that want to expand beyond the Nordic countries, we have an end-to-end solution for your cross-border e-commerce success. Partnering with YunExpress will enable you to focus on producing, marketing and selling your products. We will take care of your logistics from when your products leave your factory or warehouse until they reach your end customers.
Focus on Marketing and Sales, Outsource Logistics
If you don't want the hassle of running a warehouse, you can outsource your fulfilment to us. We have well-appointed fulfilment centres in Sweden, Norway, and Finland. Our fulfilment centre in Sweden also covers the Danish market. Our trained and experienced staff pick and pack your orders and ship them out. If needed, we can provide value-added services, for example, by adding country-specific manuals or adding new labels.
Our proprietary warehouse management system provides the insight needed for a smooth fulfilment operation. We keep you and your customers posted along with all steps of the fulfilment procedure. If you choose to run your warehousing operation, we can arrange on-demand pick-up of your goods.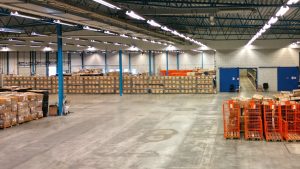 A Solid Network Ensuring Fast and Cost-effective Transport
When cross-border e-commerce companies focus on getting their orders ready, our transport specialists guarantee that your orders are picked up on time and transported to the destination country. We provide international and intercontinental air freight solutions connecting other markets like China or North and South America to the Nordic countries. Within Europe, we have a dedicated line-haul network that can transport large volumes of parcels daily across the continent, including the Nordic region.
In Sweden, we have an extensive transit hub where our sophisticated handling will ensure that the four Nordic countries' parcels are sorted and distributed to their final destination with excellent efficiency. By combining flows to and from this transit hub, we can save cost by transporting parcels at a much lower rate than any of our customers would get if they would arrange for transportation themselves.
"Our core e-commerce parcel business offers logistics solutions for small parcels under 5 kilograms, such as outdoor clothing, electronics, or food supplements. However, we are also ready to serve various e-sellers in the Nordic markets, including interior design items, outdoor sports equipment, fishery and agricultural products, etc. We open the door for every client who is looking for a flexible, low-cost and high-efficient logistics partner," Liping-Rachel Fu, General Manager of Finland. "We can adapt our logistics solution not only to different characteristics of products but also to various weather conditions." 
Customs Clearance Handled by Local Experts
E-commerce companies from an EU country can ship their orders to their customers within the EU free from customs handling. When it comes to the Nordics, Norway, it should be noted, is not part of the European Customs Union, so you must import your goods if you want to sell to customers in Norway. The same goes for companies outside the European Union that wish to deliver to other Nordic countries.
At YunExpress, we collaborate closely with local customs brokerages, which can assist you with all the import and export documentation you need. We help you maximise your global reach with reliable customs clearance solutions complying with each country's customs rules and standards. "We custom-cleared and managed the delivery of millions of parcels from China to Norway last year. Our local expert team can support both customs clearance schemes of VAT On E-Commerce (VOEC) and Delivered Duty Paid (DDP) in Norway, basically for products of all value levels." Lu Liu, General Manager of Norway.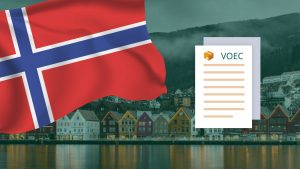 Last-mile Delivery Made Easy With One Contact
Last-mile preferences vary per country in the Nordics. Norwegian shoppers prefer home delivery and collection at a parcel service point, while Finnish consumers prefer parcel boxes and service points (out-of-home delivery) over home delivery. Nobody knows the circumstances better than local last-mile delivery companies, which is why YunExpress has built a strong local carrier network. We can better serve end customers and provide fast delivery with the arm of local professionals.
Connecting our self-run land freight and combining flows from across the world gives us leverage and the best possible price, keeping the last-mile delivery cost for you as low as possible. These combined flows of parcels are then dispatched to local last-mile delivery companies. You only have one single point of contact for all your deliveries: YunExpress.
"From a logistics perspective, we have all the capabilities to empower cross-border e-commerce companies, to facilitate them expanding globally." Sunny Sun, General Manager of YunExpress Nordic.
Hassle-free Returns for Your Customers and Yourself
With the rise in e-commerce, we also see a surge in returns. Especially if you don't have a local presence in a country, the cross-border returns process can be a challenge.
Our robust last-mile partner network connected with the self-controlled warehouses makes our reverse logistics services widely accessible not only in Scandinavia but in more than 30 countries throughout Europe. End consumers are allowed to return their parcels locally at great convenience; the returned parcels will then be transited directly to the nearest YunExpress hubs in Sweden, Finland or Norway.
Our returns solutions carry out undeliverable and consumer returns and take care of the whole returns handling, including but not limited to reclamations, quality inspection, repackaging, relabelling, restocking and reassignment. We excel at the return process with optimum lead time and competitive rates. Besides, our integrated returns management software enables full traceability of the returns journey, which enhances a positive experience for your customers.
"Consumers have gotten used to everything being simple, easy and accessible, with apps on their phone or laptop. Our return services are just as convenient to meet their needs, and it's beneficial to our e-commerce partner's business in a sustainable vision." Zheng Zhang, General Manager of YunExpress Denmark.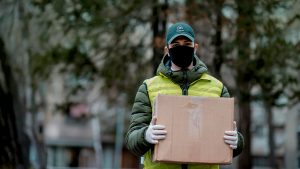 A Sustainable Vision to Minimise the Carbon Footprint
If you look at the beautiful countryside in any of the Nordic countries, it is no wonder that sustainability is top of mind for many consumers there. With increasing Nordic consumers applying themselves to sustainable options and moving their purchasing to greener companies, logistics can't stay behind. Take Norway for example, 26% of Norwegians are willing to pay extra for eco-friendly delivery.
To get to more sustainable supply chains, we need a collective effort of the entire logistics industry. At YunExpress, we are conscious of cross-border e-commerce's impact on the environment. While constantly working with our partners on sustainable deliveries, we take steps to systematically minimise the carbon footprint of our logistics operations, from optimising route planning to upgrading with renewable energy in vehicles and buildings.
End-to-end Cross-border E-Commerce Solutions
By leveraging all or part of our cross-border e-commerce services, you can save on time and cost while expanding your e-commerce business into the Nordics without any worries and burdens on logistics. Get contacted with YunExpress Nordic team to gear up for new growth opportunities today!