To accommodate the rapid growth in French e-commerce, YunExpress France has opened a new bonded warehouse and relocated to a larger logistics hub. Both sites are located within two kilometres of Paris Charles De Gaulle Airport (CDG).
These dual facilities provide a strategic base within Europe's Golden Triangle, offering easy access to major highways like the A1 and A3. Having two sites so close to CDG will help YunExpress France maximize accessibility, consolidate parcel flows, and enable seamless connections to the rest of France and beyond.
The bonded warehouse is 1,000m2, scalable to 3,000m2 during peak season, while the logistics hub provides an extra 3,500m2 of space. Both sites process over 350 pallets a day: they support one-stop integrated solutions, including global forwarding, customs clearance, ground handling, warehousing with value-added operations, and distribution for last-mile delivery. YunExpress France also has extensive resources to support both B2C and B2B e-commerce businesses with import and export services. Alongside the self-run bonded warehouse, YunExpress France has established a strategic partnership with local customs brokers to speed up and streamline the clearance process. This close collaboration enables YunExpress to have convenient access to a 5,000-square-meter bonded warehouse and airside loading docks, which is only 50m away from an exclusive aircraft parking space.
The expanded logistics hub supports cargo transshipment all across Europe. With 32 loading docks, this site enables delivery from France to Spain, Italy, or Portugal in just 2-3 working days, including warehouse handling. The new hub facilitates inbound and outbound shipments and provides more efficient and seamless logistics services, such as loading, unloading, cross-docking, sorting and relabelling for last-mile carriers.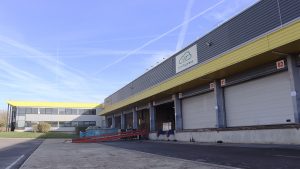 Xiaoyang Jiang, General Manager of YunExpress France, said: "By leveraging solid infrastructure and resources backed by the YunExpress group as a whole, we are working to strengthen our transshipment capabilities and extend parcel consolidation scale, offering scalable modular and end-to-end cross-border solutions for B2B and B2C clients. As parcel volumes continue to grow, we will keep on investing in automation for logistics and warehousing to drive long-term service quality."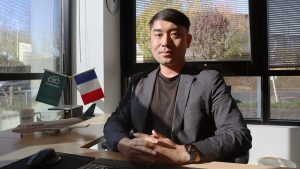 To assist with further expansion, the mother company of YunExpress, Zongteng Group, recently acquired its first B777F freighter. In the coming months, the plane will operate stable charter cargo flights between Shenzhen, China, and Paris, France, allowing YunExpress France to boost its long-haul freight capacity and optimise overall lead times for its clients.
For further information, please contact:
Email:
xiaoyang.jiang@yunexpress.com (Xiaoyang Jiang)
Website:
LinkedIn: