Many aspects shape the way logistics networks operate: geographical location, shipment volumes and on-time delivery are all major considerations. And with an increasing focus on dynamic and sustainable logistic practices across industries, redesign and optimisation are key questions in route planning and truck loading.
At YunExpress Europe, we strive for dynamic solutions and sustainable logistics as we care for our clients and the planet. The optimised line-haul network design is one of the good examples.
What is a line-haul network design?
Line-haul design is a strategic solution that addresses the unique demands of all locations, numbers and facility capacities in a given network.
A stable and consolidated line-haul network facilitates truck route planning, enabling high efficiency and flexibility. At YunExpress Europe, our network connects over 30 European countries. Its three-level structure provides optimised services:
'Level A' line-hauls: these connect our three major sorting centres in the Netherlands, France and Germany. They operate daily, carrying out logistics processes like shipment consolidation, processing, sorting and re-shipping to other European destinations.
'Level B' line-hauls: these are flexible routes that can be opened or closed depending on seasonal demand. They bridge the gap between sorting centres and transit hubs within Europe.
'Level C' line-hauls: these transport parcels from transit hubs to downstream delivery units, working closely with our last-mile delivery.
Maintaining a three-level structure in our line-haul network allows us to meet a wider range of shipment and freight-based demands for e-commerce businesses. It makes our operations more sustainable in terms of both cost and emissions and helps us when addressing specific challenges and removing pain points.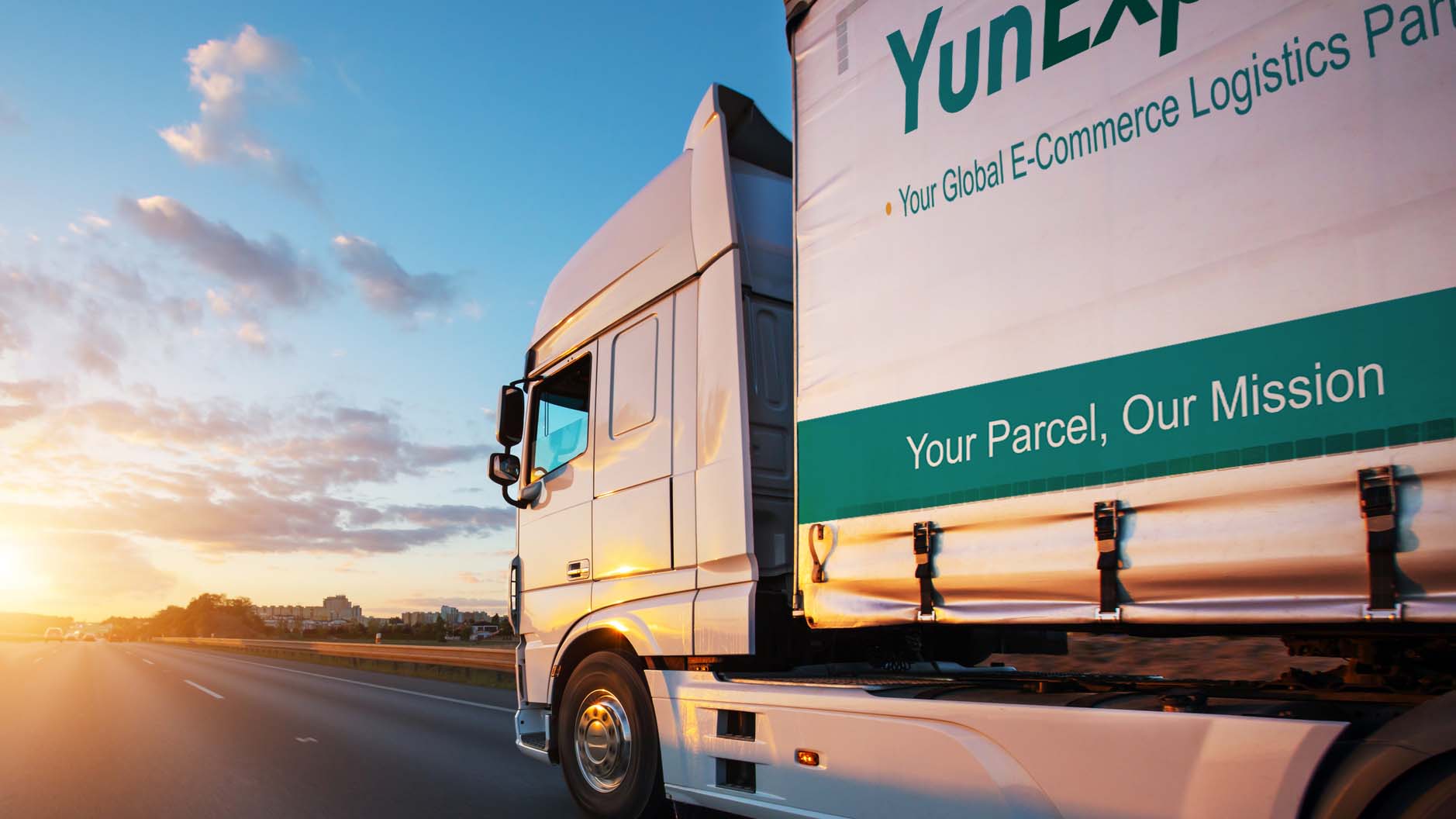 Truck loading optimised for sustainable logistics
When it comes to sustainable network design, and specifically truck loading, one of the most common challenges involves balancing cost-effectiveness and timeliness. Full-truckload shipping (FTL) – that is, when you reserve a whole truck for your products – can be less cost-effective if you don't have sufficient volume to fill the whole truck but will guarantee timeliness. By contrast, Less-than-truckload shipping (LTL) – that is, when your shipment shares truck space with other shipments – will improve cost-effectiveness but may compromise timeliness due to the multi-stop nature of a journey.
"An optimised route planning within our line-haul network allows for the right number of multi-stop truckloads to maximise truck capacity and ensure on-time delivery, every time. This kind of sustainable network design can reduce costs by up to 30%, and can increase timeliness by up to two days," explains Weiqi Zhang, Transport Management Team Leader at YunExpress Europe. "Optimisations like these are key to making dynamic logistics more sustainable for customers, suppliers, and the planet."
Sustainable challenges require dynamic solutions
Across the supply chain, cross-border logistics providers are increasingly focused on dynamic network design – on scalable, adaptable models that make it easier to troubleshoot disruptions and make operations more sustainable.
At YunExpress Europe, we operate a Dynamic Route Modelling System, allowing us to reach the most cost-effective routes as well as commit to end-to-end delivery within 4-6 working days, even during peak seasons. With optimal route planning and stop sequences at transport hubs, we save up to 60% on transport costs and fuel consumption on every kilometre driven. Ultimately, we manage to lower our carbon footprint and contribute to green logistics solutions.
In the process, we reduce the number of unnecessary trips by routing for full delivery based on actual volumes. By increasing flexibility and reducing the number of trucks used, we maintain low error probability and increased control over the network. Meanwhile, we are also laying a solid foundation for full-chain digitalisation down the line.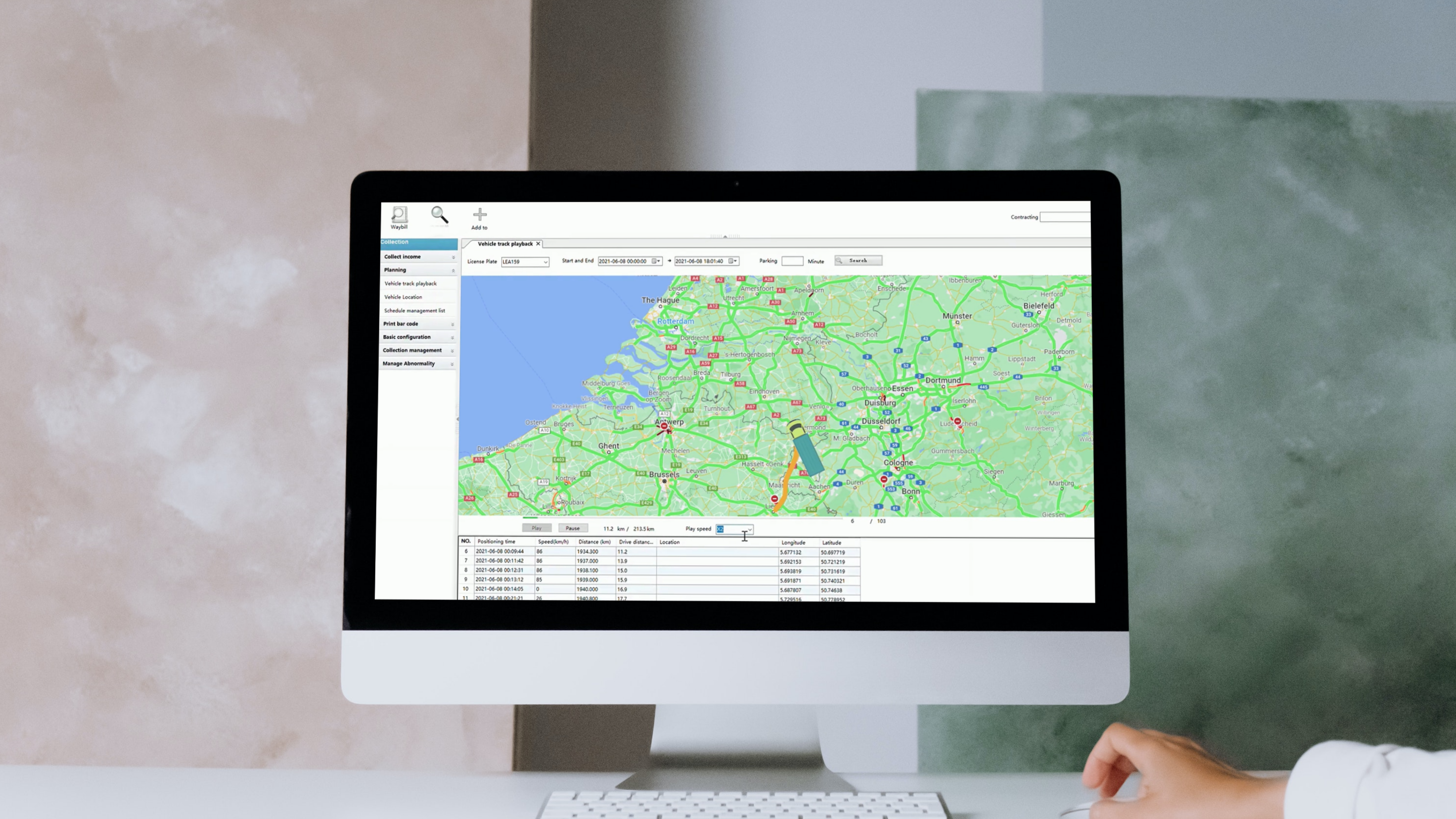 Looking to the future
By rethinking the design and optimisation in the line-haul network through route planning and truck loading, YunExpress Europe is actively reducing our carbon footprint while continuing to deliver flexible, superior and cost-effective services to our clients. A roadmap for electric vehicle (e-fleet) and clean energy is planned to implement by 2026:
Electric trucks fleet on European routes will be introduced to reduce carbon emissions.
Partnership with EV manufacturers to develop tailored zero-emission fleet solutions in Europe.
EV charging facilities are preserved in every self-built YunExpress logistics hub.
Self-built warehouses are equipped with solar power to achieve self-sufficiency in electricity consumption.
In close collaboration with our logistics carriers and e-commerce partners, we will continue to optimise and explore more dynamic and sustainable practices that benefit both the customers and the planet economically and environmentally.
Watch our video to learn more: