On April 20, YunExpress Europe held a successful cleanup event in Westerpark, Amsterdam, to mark Earth Day 2022 and its theme 'Invest in our Planet'. The session was organized in collaboration with the non-governmental environmental organization GoClean. It provided YunExpress Europe with an opportunity to take corporate social responsibility (CSR) by supporting GoClean's sustainability initiatives, giving back to the local community, and contributing to preserving our planet.
This was YunExpress Europe's first cleanup event with GoClean, and was initiated in co commemoration of Earth Day 2022. "YunExpress and GoClean share a commitment to sustainable initiatives, so it's delightful that we could come together to get the Westerpark clean for the spring. It's been a great way to encourage YunExpress colleagues to take part in caring for their communities, as well as for our world more widely," explains Changwan Wang, Head of HR YunExpress Europe.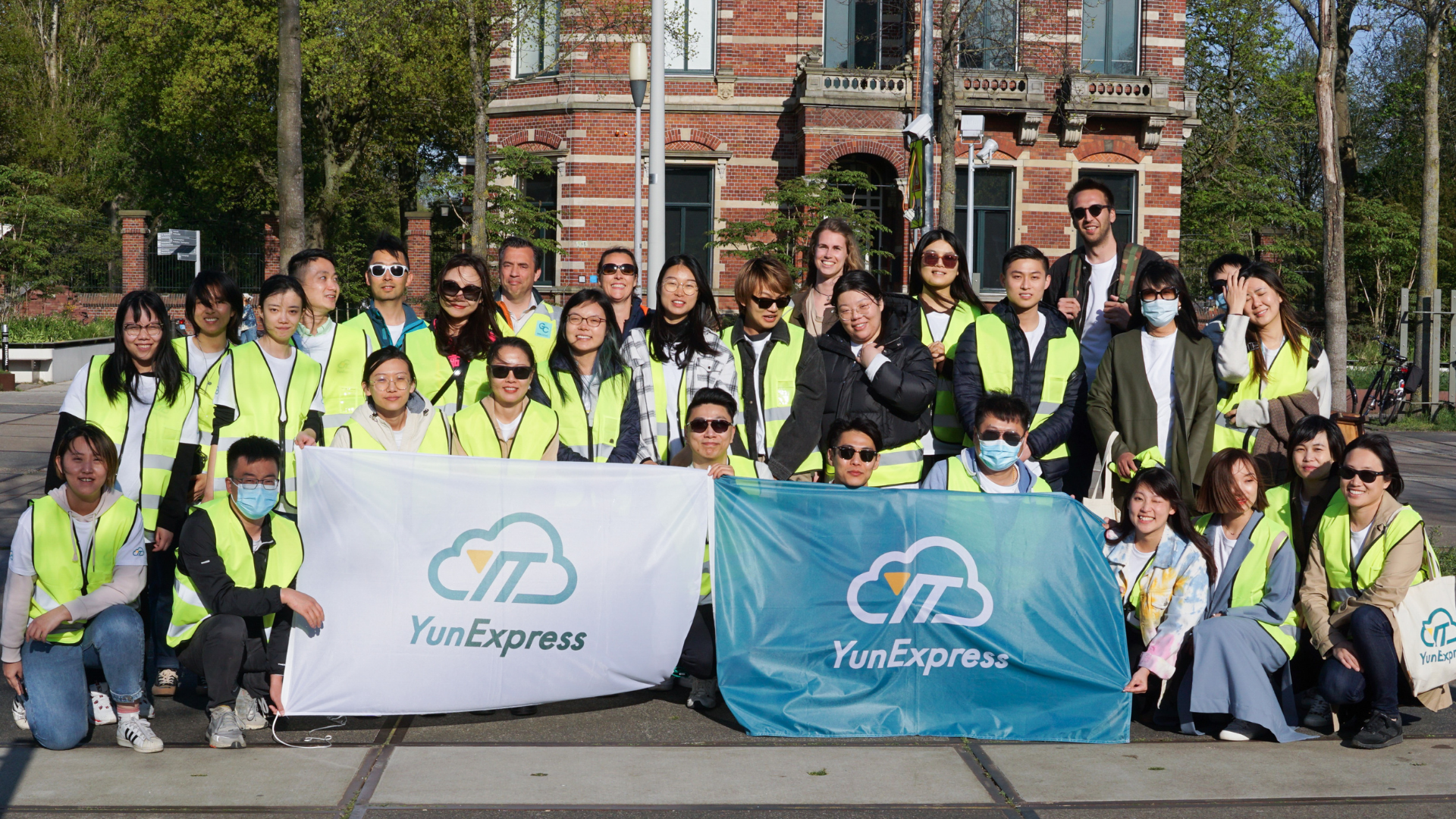 The activity began at the YunExpress Europe office, with four invited GoClean representatives giving a short presentation to share knowledge and guidance. 28 YunExpress Europe colleagues then participated in the cleanup of 2 sessions with the lead of GoClean 4 representatives on the large lawn area in the Westerpark. They were all equipped with clean tools, gloves, and security vests. Between sessions, the group engaged in an educative quiz on the Westerpark area, litter in the Netherlands, and the UN's Sustainable Development Goals. The event ended with a speech and happy hour.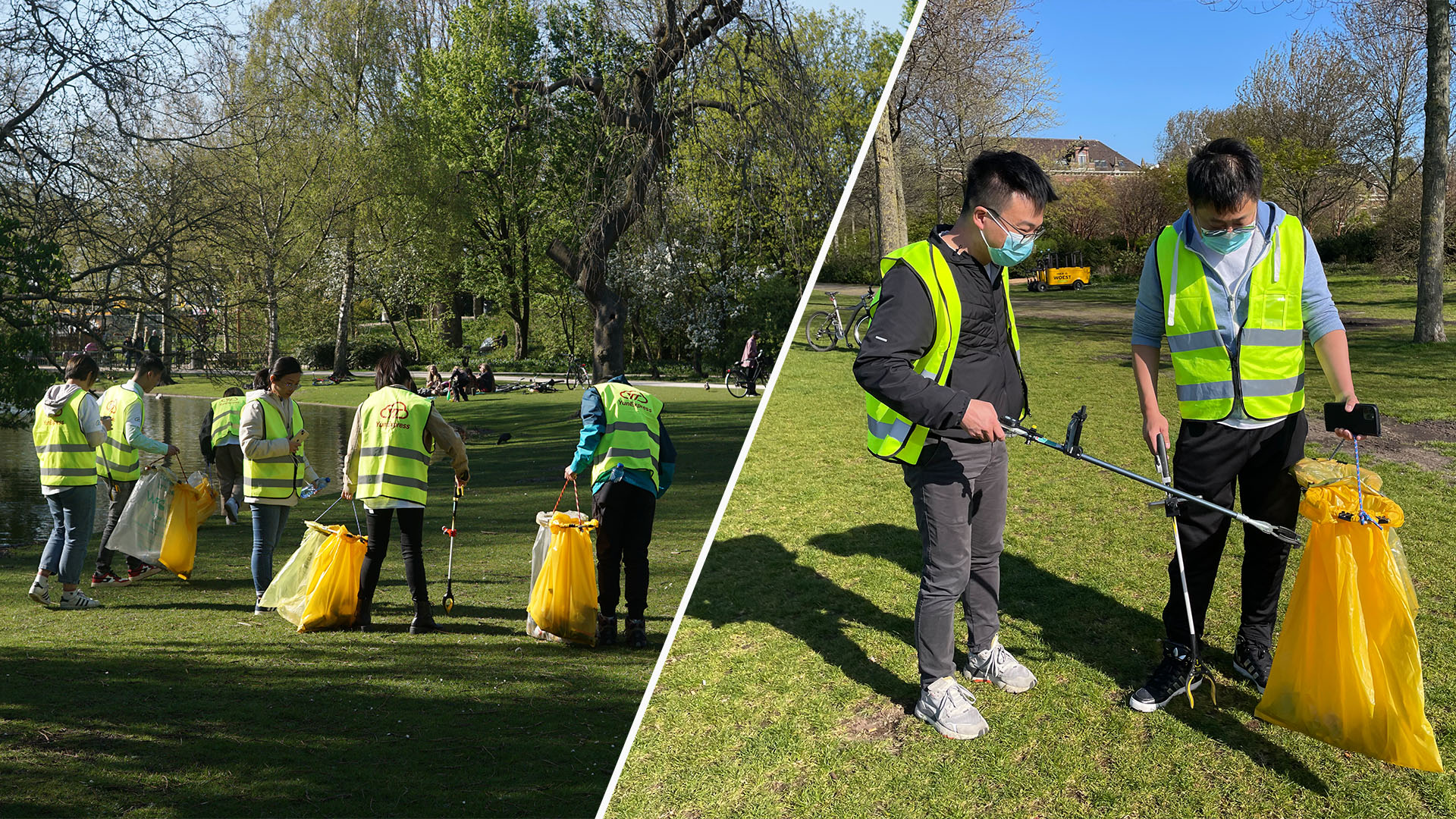 To measure the cleanup's impact, YunExpress Europe and GoClean used a data-driven approach, recording litter-collection data and generating actionable insights using the mobile app Litterati. The group cleared 1,255 pieces of litter, coming second in Litterati's Global Cleanup Challenge list for the day. The collected litter weighed 18.61kg in total, including 7.62kg of recyclable plastic bottles, metal packaging, and drinks cartons (PMD). The most common items included cigarette butts, plastic bottles and bottle caps, napkins, tissues, beverage cans, food packaging, and plastic shopping bags.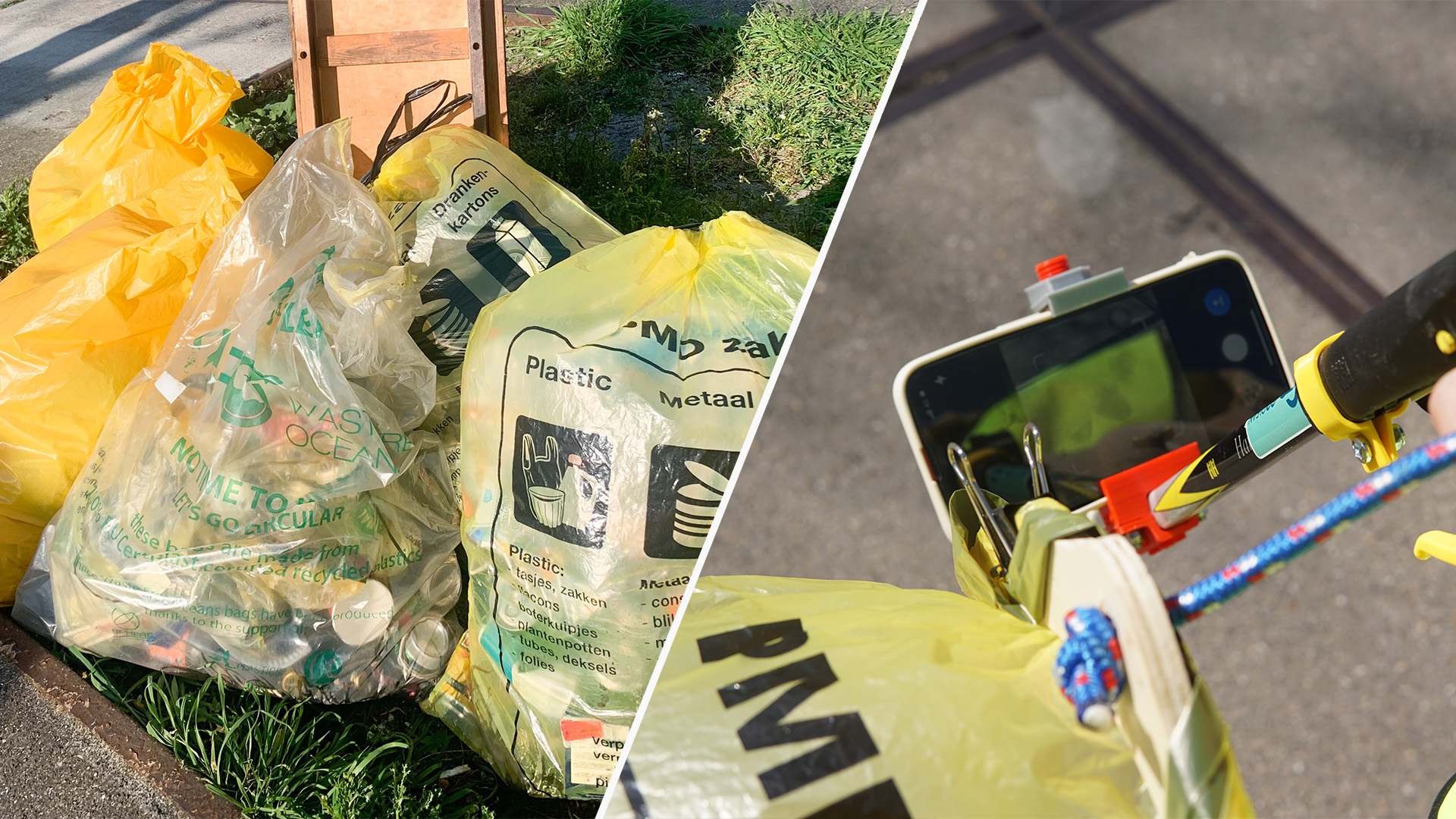 YunExpress Europe plans to hold similar cleanup events in future. These events will become a key part of YunExpress Europe's CSR activity, adhering to the core value of sustainability, which would be applied long-term, devoting our company to cleaner local environments and a more sustainable world.
Kenneth Jin, Managing Director YunExpress Europe, who also joined the team to clean up on site: "As an international logistics company that relies on road and air transportation, we have the responsibility to operate as eco-efficient as possible to protect our planet. This not only means having high standards on green emissions policy but also means putting our beliefs into practice at daily and local level through initiatives like we did today. Thank you GoClean for facilitating this cleanup event – I'm looking forward to participating again in the near future!"
Marloes Heebing, GoClean: "We were proud to support YunExpress Europe in taking responsibility for keeping our living environments clean. As they say, one person can make a change, but together we can create an impact. By teaming up and using data-driven environmental protection, we can contribute to cleaner surroundings – in Amsterdam and across the planet."
To find out more about this cleanup event, please visit GoClean.