On 8 and 9 June 2022, teams from YunExpress and Elogistic teamed up as co-exhibitors at DELIVER 2022, Europe's premier community event for e-commerce and logistics. As the logistics and fulfilment arms respectively within Zongteng Group, YunExpress and Elogistic worked together to promote their solutions and services, convey their core values and develop new win-win partnerships.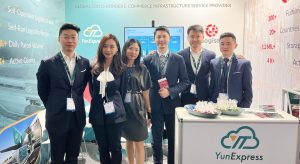 Held at the Taets Art and Event Park in Amsterdam, the Netherlands, DELIVER 2022 marked the seventh edition of the exhibition. Through inspiring talk sessions and one-to-one meetings, it brought together more than 1,500 industry leaders and 120 vendors from around 40 countries.
YunExpress and Elogistic participated together for the first time, conducting more than 20 fruitful face-to-face meetings with partners and clients in this field from a range of sectors and industries. By taking part, the teams were able to build partnerships with European peers, grow awareness of what they can offer partners and integrate their services within Europe's e-commerce and logistics ecosystem. Their solutions received significant interest from attendees, laying a platform for creating new relationships as well as strengthening existing ones.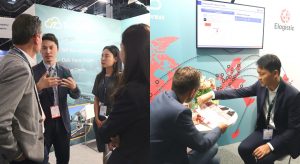 Both companies presented their end-to-end cross-border shipping, logistics, fulfilment and supply chain solutions, while showcasing their capabilities and strengthening their brand images. The event also provided a valuable opportunity to learn more about the fast-paced developments and trends currently shaping the market, as well as to talk directly to clients about their needs and expectations in different regions of Europe.
Zhu Liu, Head of Sales at Elogistic Germany: "We are confident that our global network and years of experience enable us to provide an outstanding fulfilment and last-mile delivery service – and at DELIVER 2022, we were delighted to be able to share our comprehensive solutions with a wide range of customers, from SMEs to major players. We look forward to building and consolidating more partnerships at the 2023 event."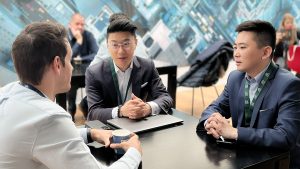 Kenneth Jin, Managing Director at YunExpress Europe: "DELIVER is one of the biggest and most important logistics exhibitions of the year, and it was extremely inspiring to meet partners, clients and suppliers from the community face to face. Moreover, it was a great success from a business perspective: Market information were shared, new sales leads were generated and deals are made. This was our first show in Europe while both YunExpress and Elogistic representing Zongteng Group together, and we are looking forward to participating again next year."
For more information
Contact:
eumarketing@yunexpress.com (Xiaofei Lu)
Websites:
++++++++++
About YunExpress
YunExpress is one of the world's leading logistics providers, delivering seamless solutions to the global cross-border e-commerce sector. YunExpress was founded in 2014, and now has more than 1,500 employees connecting e-retailers from 6 continents and shipping over 1.2 million parcels for the e-commerce sector daily. In 2020, the European headquarters of YunExpress was established in the Netherlands, which works in close partnership with local operations in more than 30 European countries, with subsidiaries running in 21 of these. More than 100 logistics routes are operated by YunExpress throughout Europe every day.
About Elogistic
Elogistic is a global fulfilment company, focusing on warehouse services and cargo transportation. Elogistic now has more than 2,000 employees worldwide and operates more than 100 fulfilment centres in more than 20 countries, including the US, the UK, France, Germany, Italy, Spain, the Czech Republic, Australia and China, with a total space of more than 1 million square metres globally. Trusted by more than 4,000 clients, Elogistic ships more than 400,000 orders on a daily basis. Elogistic provides unrivalled cross-border e-commerce overseas warehousing and logistics solutions to accommodate the future expansion of its clients' global e-commerce businesses.
About DELIVER
DELIVER, Europe's premier community for e-commerce and logistics, aggregates thousands of senior decision-makers to accelerate business connections and build meaningful conversations. DELIVER 2022 brought together the e-commerce and logistics ecosystem to share insights, make new connections and connect leading vendors with retailers actively looking for new solutions and technologies. It is a high-growth event for a fast-paced industry.